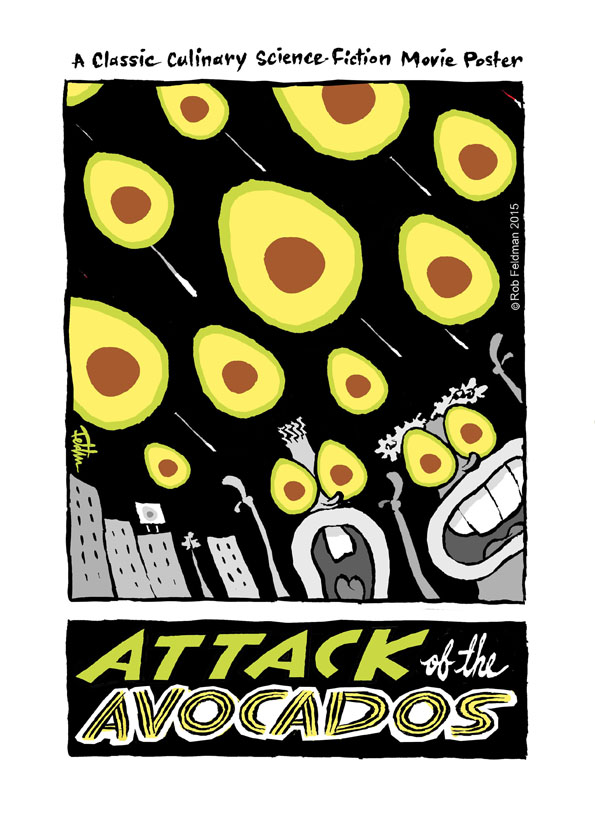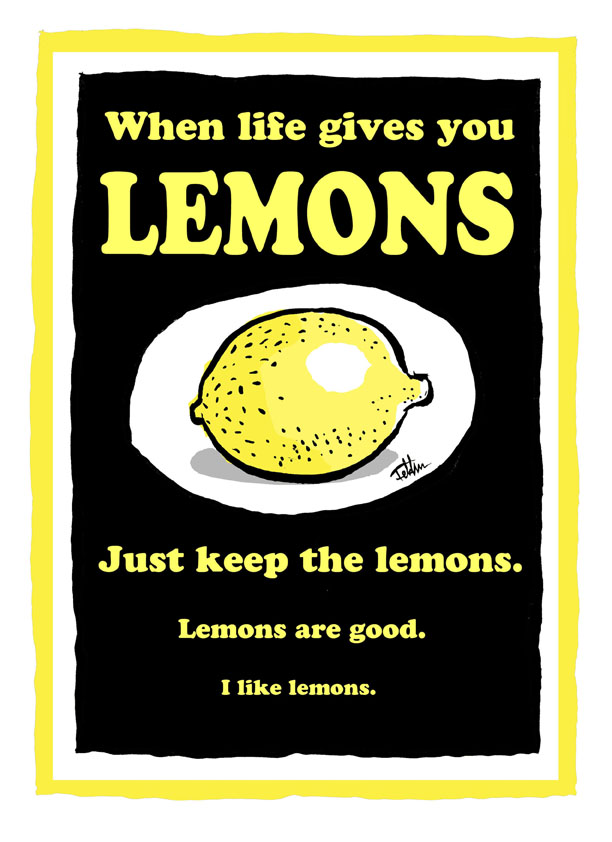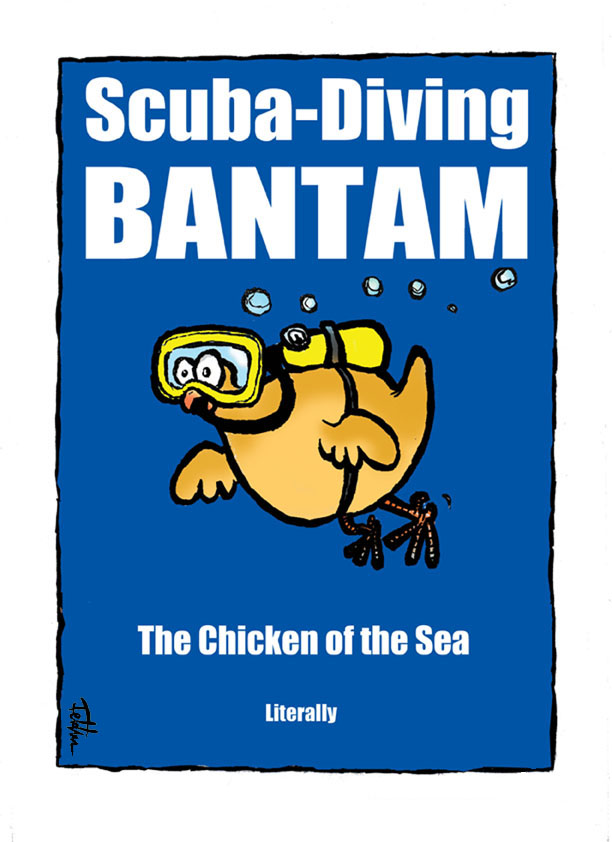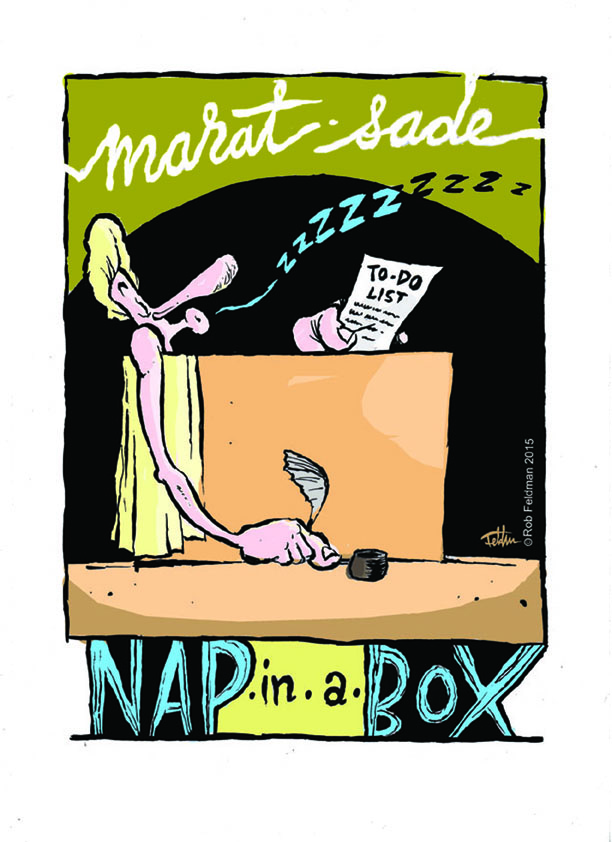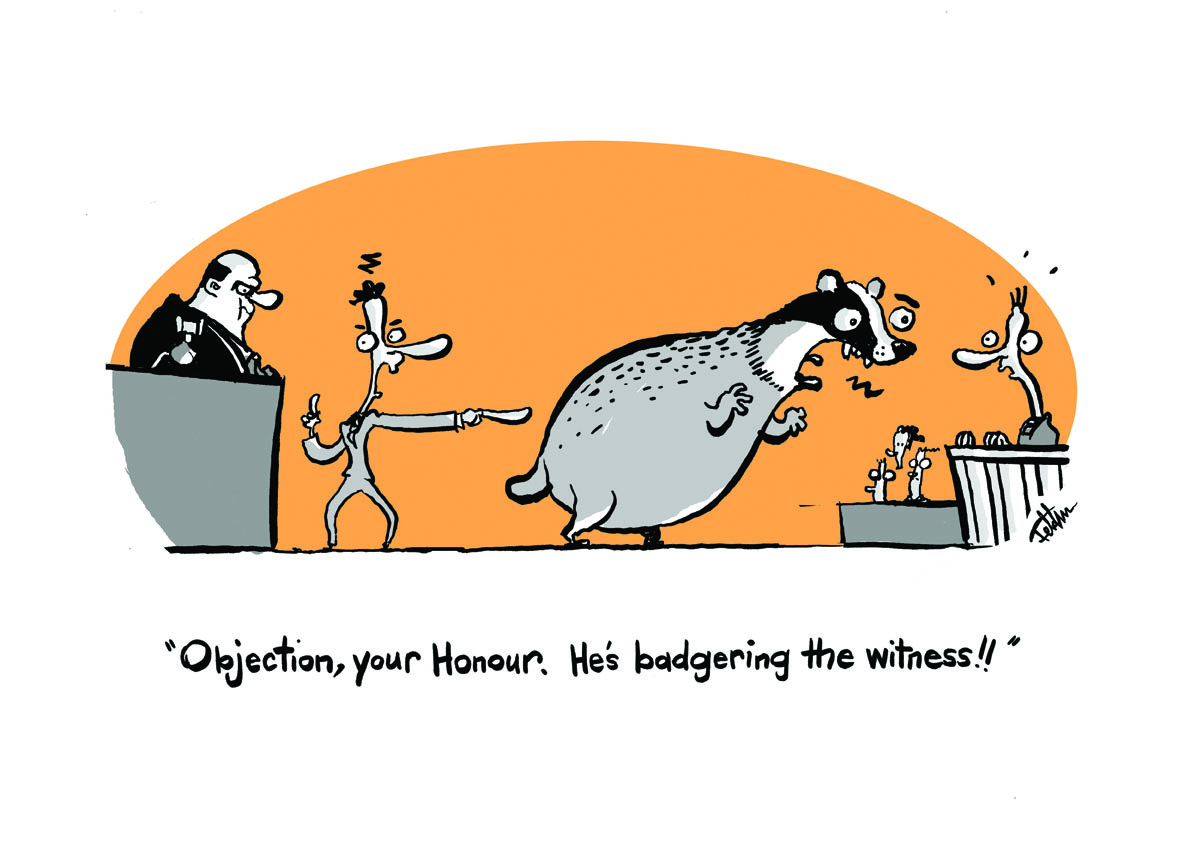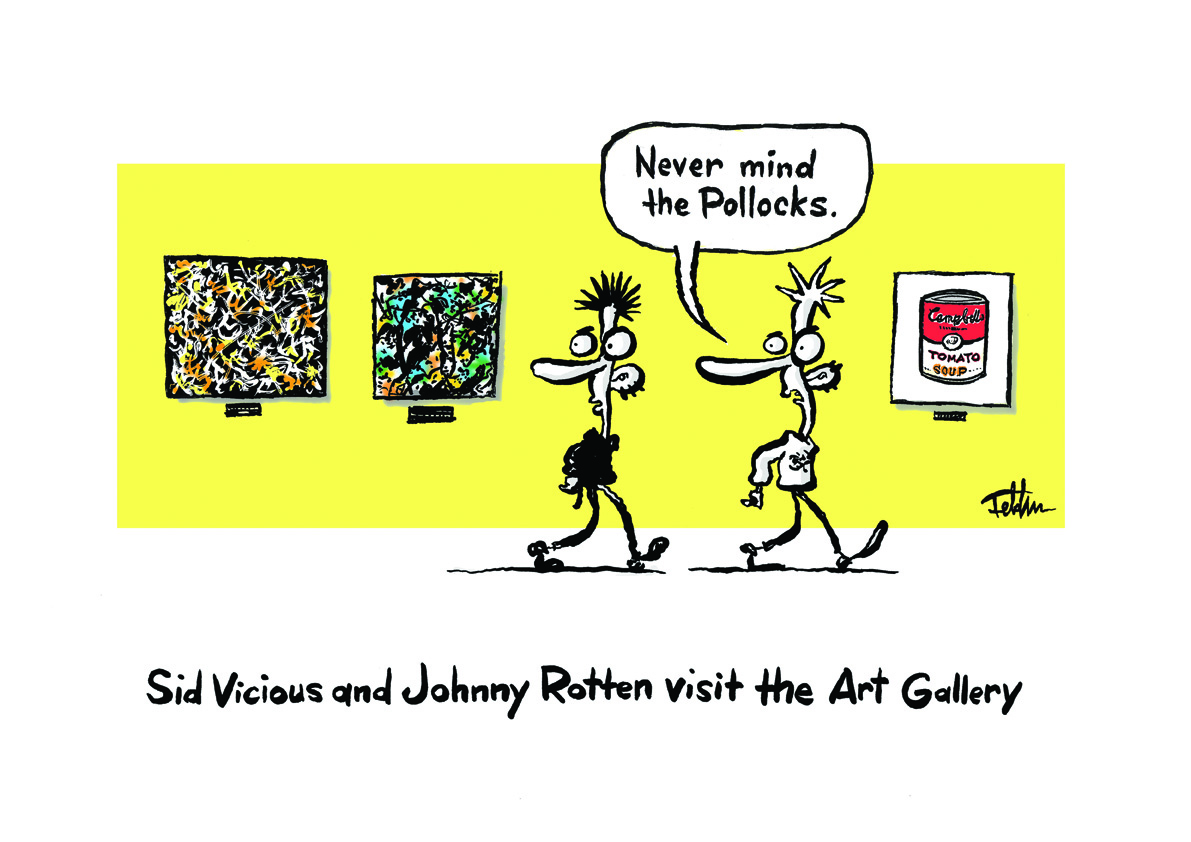 PRINT - A Thousand Mile Journey
Motivational yet helpfully practical poster. A must for your next thousand mile journey.
PRINT - Stunt Cows
Bovine Dairy-Devils. Thrills 'n' Milk Spills.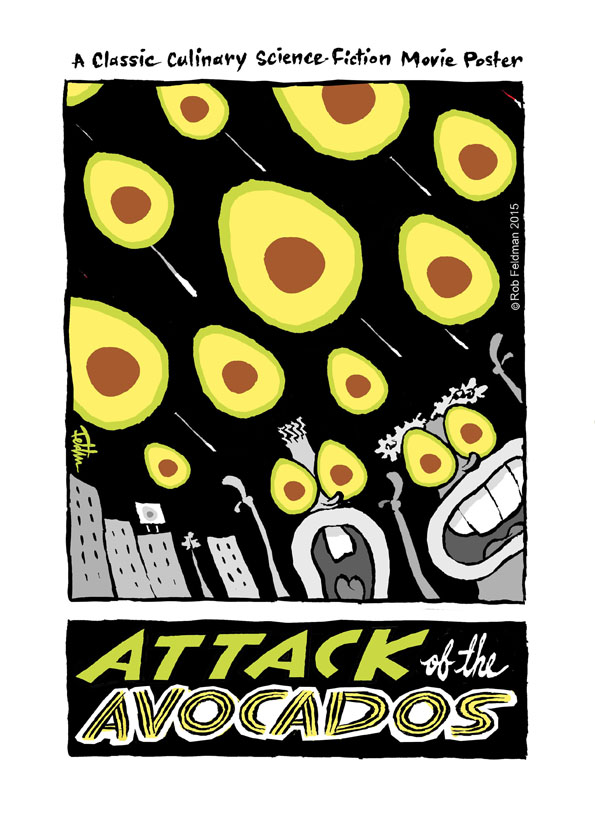 PRINT - Attack of the Avocados
Spoof Retro Culinary Sci-Fi Movie Poster.
PRINT - Synchronised Sumo Swimming
Because you know you want to.
PRINT - Loose Lips Fall Off
Spoof Historic WW2 Poster. And lips. That fall off.
PRINT - Invasion of the Fried Eggs
Spoof Retro Culinary Sci-Fi Movie Poster.
PRINT - Gladiator Sandals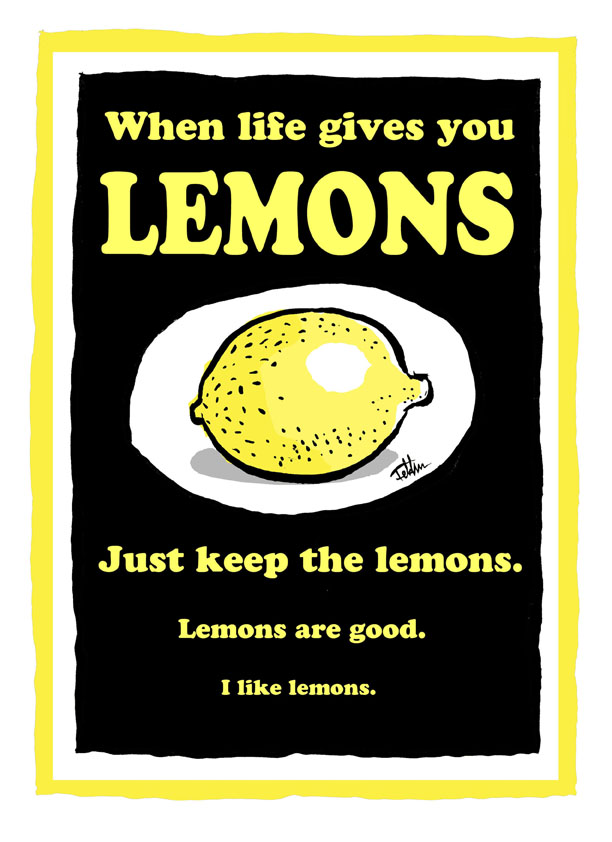 PRINT - When Life Gives You Lemons
Motivational Yet Helpfully Practical Poster. Because I like lemons.
PRINT - Carpe Diem
Seize the carp. Because it's there.
PRINT - Trojan War Cost-Cutting
The Trojan Rabbit. From History's obscure tales of austerity and frugality. How rising lumber prices and resultant budget cuts in ancient Troy affected our boys boys in uniform and wooden animals.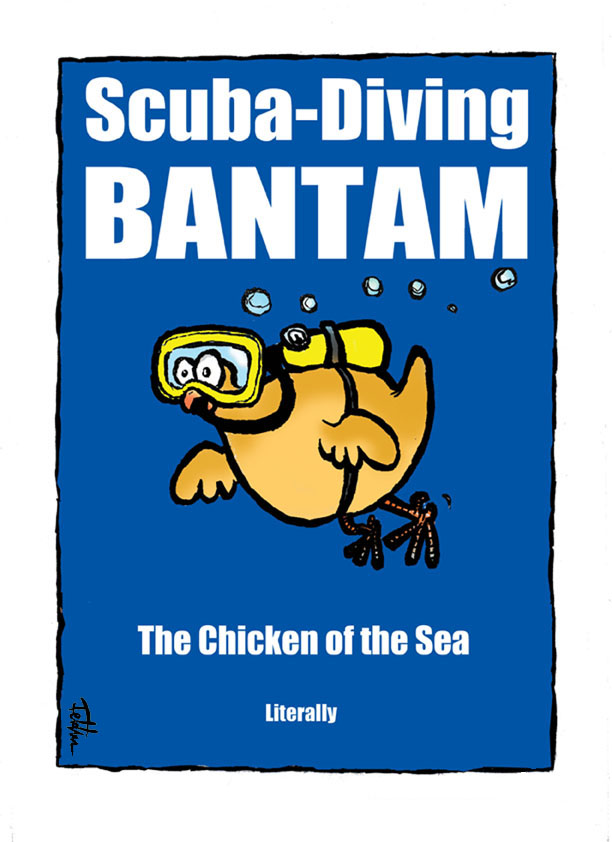 PRINT - Scuba Diving Bantam
The Chicken of the Sea. Literally.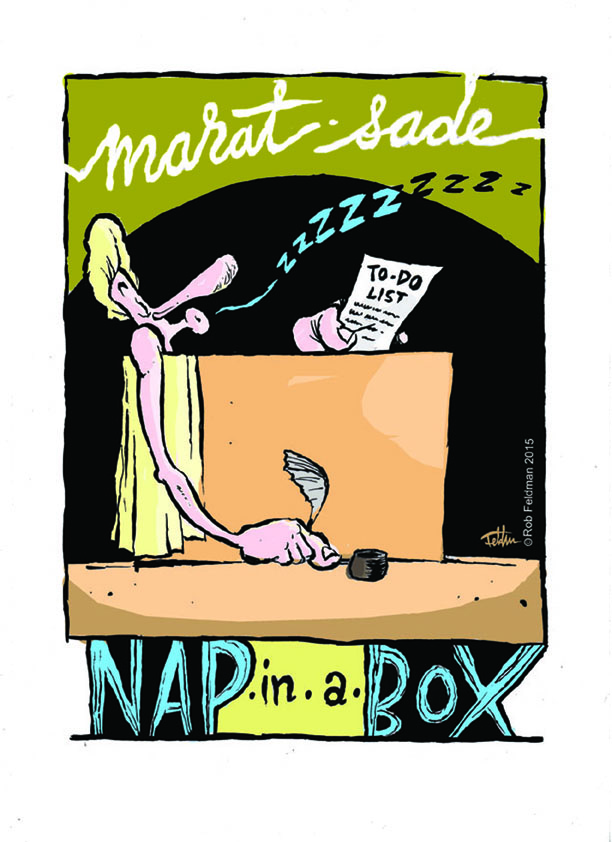 PRINT - Marat Sade , Nap in a Box
For the culturally attuned viewer. Highbrow spoof take on Jacques-Louis David's iconic painting. In the original version Marat Sade wasn't taking a nap. Or if he was it was a very long nap.
PRINT - Party Animal
Literally. Because rodents know how to have a good time.
PRINT - Civil Engineer Uncivil Engineer
First of a series of pun-powered, play-on-words posters.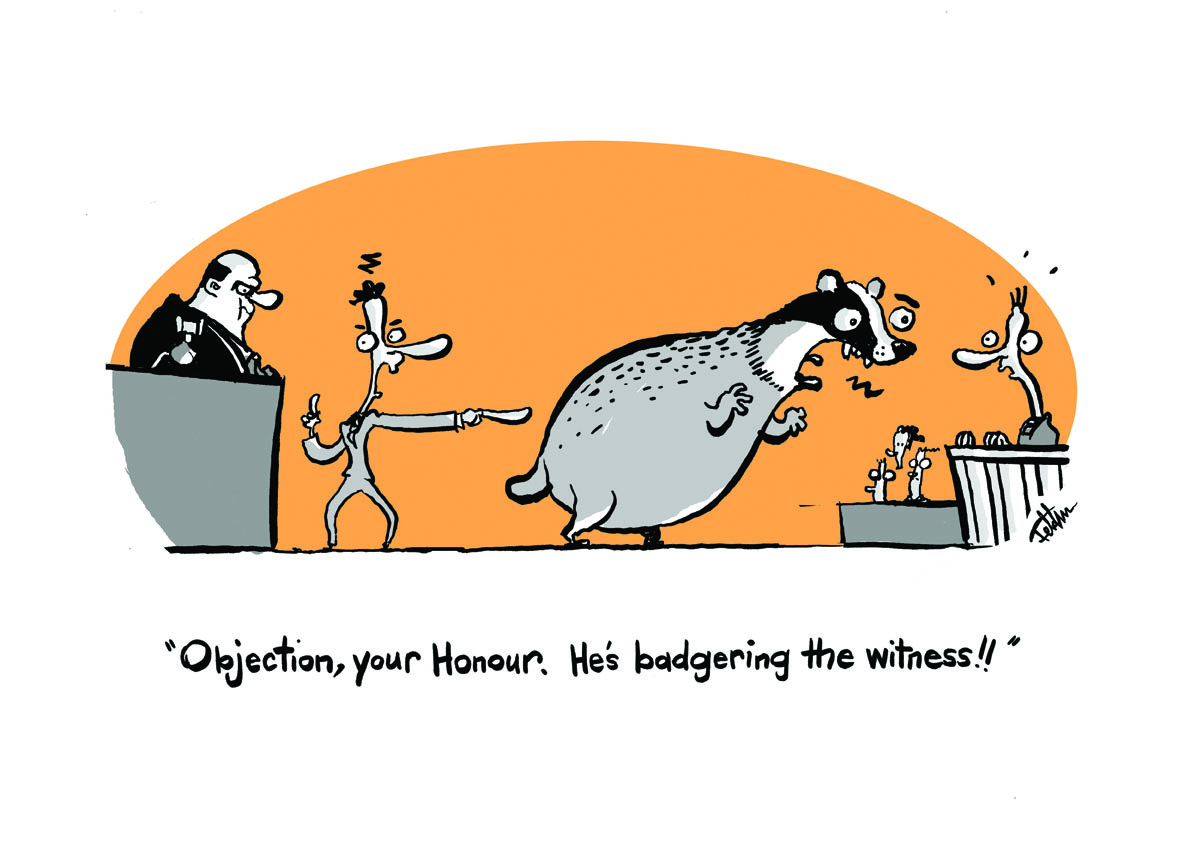 PRINT - Badgering the Witness
Objection Your Honour. He's badgering the witness. Literally.
PRINT - Only an Adult on Board
But still hoping. That you won't crash into me.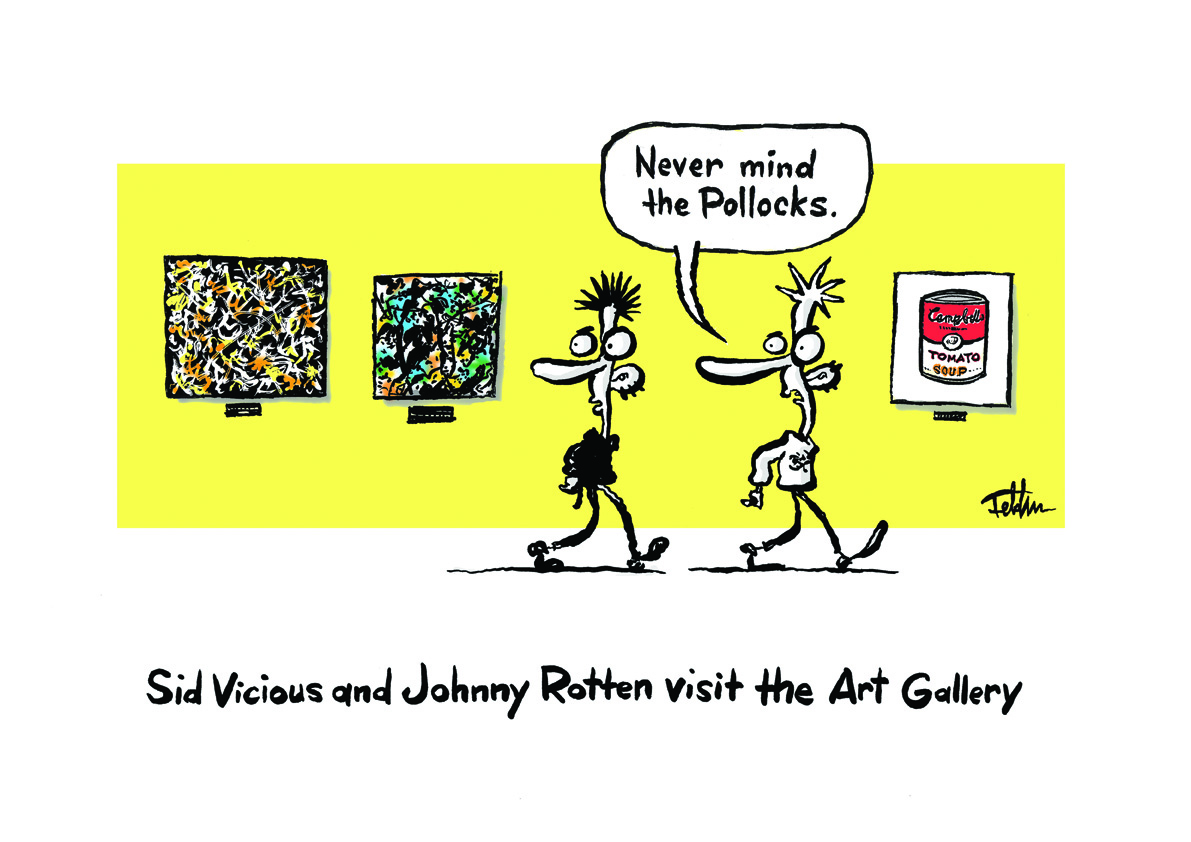 PRINTER - Punk Pollocks
Sid Vicious and Johnny Rotten visit the Art Gallery.